Meet Our Staff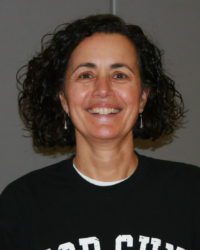 Mora Kanim
17 Elite / 18 Black Coach
Mora returns to Top Gun after many seasons with the club. As a former NCAA Division I athlete and coach, she has been in the coaching profession for more than 25 years. She was the Head Volleyball Coach at Kent State University (1997-2007) and the Assistant Volleyball Coach at the University of Michigan (1992-1996) and Cal State Northridge (1989-1991). Mora worked with the USA Volleyball team (Atlanta 1996) as well.
She also has an impressive playing career at UCLA where she was a member of the 1984 NCAA national championship and two Final Four teams (1983, 1985). She received her BA degree from UCLA in 1988 and earned her MA in Sports Studies from Kent State.
Mora is the founder and owner of Coaching C.L.O.U.T., LLC through which she works with corporate and athletic teams to develop better communication, production and effectiveness.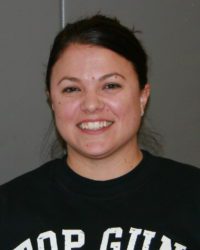 Hillary Down
17 Elite / 18 Black Coach
Hillary is in her fourth year with Top Gun. She has coached for 10 years at Adrian Area Volleyball Association, Highlander Way Middle School and now with us! She also played many years before that including club, Sand Creek Varsity Volleyball and college volleyball at Henry Ford Community College. She says volleyball has shaped her into the person she is today; she has learned to celebrate her successes and learn from her failures and reevaluate. Her coaching mission is to outwork every team they meet and her coaching strengths include her work ethic, competitiveness, fun and being an aggressive player. She hopes to educate and encourage her athletes to love and live the sport as much as she has.
Hillary's family includes her husband of 11 years, her 10 year-old twin sons and her 6 year old son. She enjoys working out, reading, playing volleyball and spending time with her family. She also attended the Ann Arbor Institute of Massage Therapy and owns Phoenix Athletics, the youth performance training gym in Howell with her husband.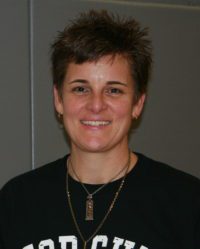 Jayne Williams
16 Elite Coach
Jayne has been coaching with Top Gun for many years. She is the current Howell High School Varsity Volleyball coach and has coached at Ann Arbor Huron and at many University of Michigan and Michigan State University volleyball camps. She has also coached swim, softball and soccer. She played as a Middle Blocker for Howell High School, Schoolcraft College and the University of Michigan. Her coaching philosophy is that the wins are a bonus. It is about the process of learning volleyball and about oneself, and the growth that happens with both of those. Her favorite memories of volleyball are having the opportunity to play in Asia with Athletics in Action and playing with her sister (Jen Dhaenens!) at U of M.
Jayne has one daughter, Rachel, and enjoys photography and spending time with her family. She has her degree in Kinesiology and her teaching certification in physical education and health from U of M and is currently the Physical Education teacher at Challenger Elementary, where she has been for 15 years.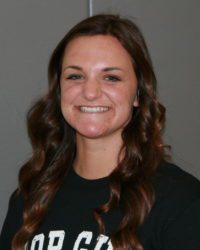 Angie Williams
15 Black Coach
Angie has been playing volleyball for twelve years, beginning in third grade all the way up to college where she was a defense specialist for Lansing Community College. She is now a student at Michigan State University studying Zoology. This is her first year coaching with Top Gun, but she used to play for the club. She began coaching a few years ago for a club team in Fowlerville, and is now the Varsity Assistant Coach at Howell High School. Her coaching mission is for her athletes to love the game and her coaching strengths are hard work and positivity. Her personal favorite volleyball memories are the friendships she has gained through the sport.
Angie's hobbies are sand volleyball, camping and spending days at the lake with her family. A fun fact about her is that she used to play basketball and run track!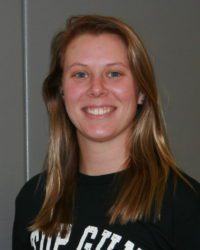 Camri McCoy
15 Red Coach
Camri joins our Top Gun coaching staff this year after five years of experience coaching at Fowlerville High School and club teams in Fowlerville and Lansing. She also played herself at Fowlerville High School and Lansing Community College. Camri loves coaching because she can pass on her knowledge that helped her succeed on and off the court. Her coaching strengths include her competitiveness and being upbeat and outgoing!
A fun fact about Camri is that she has two horses, three dogs and two cats. She competes with her horse Calypso in barrel racing and owns her own business called Camri's Equine Massage Therapy.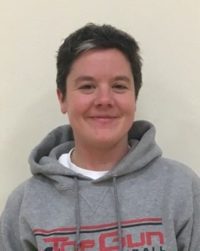 Colette Cook
14 Elite Coach
Colette begins her first year with Top Gun after many years of coaching at Brighton, Skyline, Pinckney, Dexter and for many club teams. One of her coaching strengths is teaching the flow of the game and her mission is for all her players to enjoy the game as much as she does. She loves getting the chance to be part of many players' lives and her favorite memories of volleyball include winning tournaments.
In her free time, Colette enjoys playing volleyball, quilting, cooking and natural living and her favorite sports movie is Field of Dreams.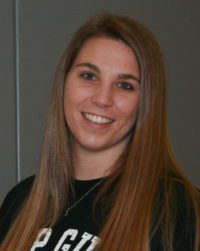 Wendy Ball
14 Red and 14 Silver Coach
Wendy is in her third year with Top Gun and is very excited to continue passing down her knowledge and love for the game to her athletes. She is originally from Pinckney and played volleyball throughout high school and in college. She is also an original Top Gun player from when the club originally started! She was an outside hitter, but played all around and continues to play sand and club ball whenever she can. Her coaching philosophies include positivity, encouragement, discipline, communication and having fun. She believes that even when things appear difficult, we can train to become better athletes and teach our minds and bodies to react appropriately in certain situations in life and volleyball. Communication is key not only in volleyball, but in all aspects of life.
Wendy has lived in Alaska, Virginia, Tennessee and holds a Bachelors in Natural Science with a minor in Geology and Psychology.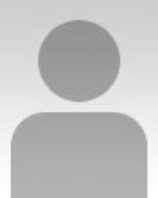 Brooke Amor
14 White Coach
Bio coming soon!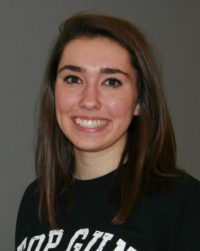 Carson Vestergaard
13 Black Coach
This is Carson's third year coaching with Top Gun after several years of playing for the club. She also played as Middle Blocker for Hartland High School and the Michigan State Club Volleyball team, but is thrilled to now be able to coach and spread her knowledge to new players of the game. Her coaching strengths include building teams with players that have strong, refined individual skills while also communicating and playing competitively together. Her mission is to hold high expectations and pull the best player, teammate and person out of each girl while having fun and learning to love the game of volleyball.
Carson is currently a student at Michigan State studying Secondary Education and majoring in English and Mathematics. She continues to play on intermural indoor and sand volleyball teams, and loves coaching volleyball camps, being involved in the College of Education and spending time with friends and family in her free time.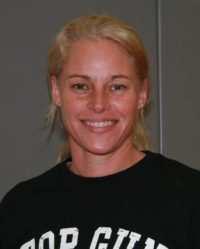 Kim Heaman
12 Black Coach
Bio coming soon!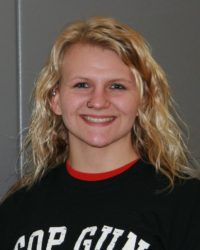 Gabrielle Englund
12 Black Coach
Gabrielle joins our staff after 13 years of being a player for Fowlerville schools and at Top Gun. She is currently a student at Eastern Michigan University studying Sports Management. She is excited to coach for Top Gun because she believes in the club's focus on defining character, skills and abilities that will prepare the athletes for more than a volleyball game. She says volleyball is what makes learning these qualities so enjoyable! She coaches because she wants to mentor young ladies and teach them life lessons through the sport of volleyball, and her strengths include being goal-oriented, reliable and outgoing.
Gabrielle's favorite sports movie is Rudy and her favorite volleyball memory is finally mastering her serve at States while playing for Top Gun.